A Unique Pairing for Particular Situations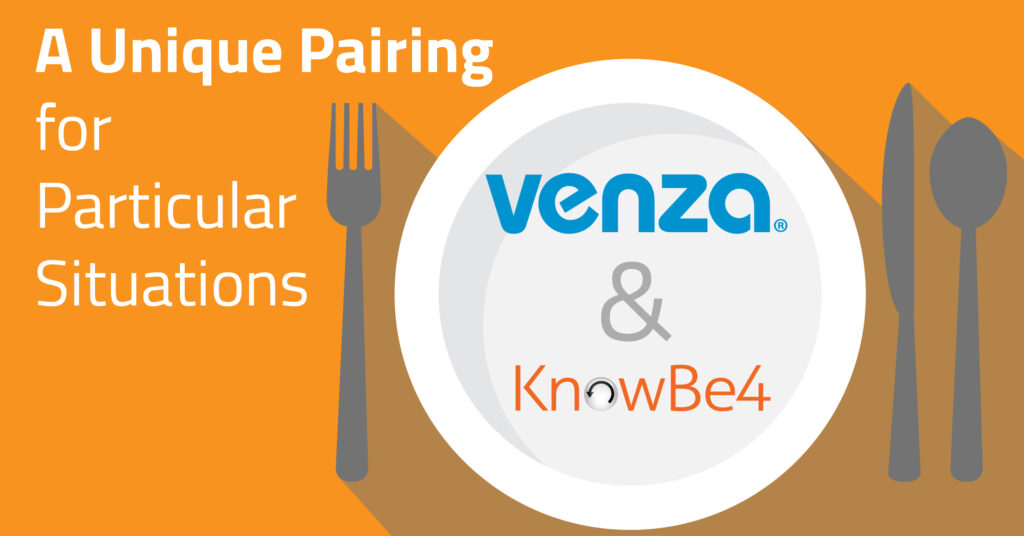 A Unique Pairing for Particular Situations…
Hundreds of hotel management organizations rely on VENZA for programs to promote data protection awareness as well as ensure compliance to laws, regulations, and requirements. The context-rich content, organized to be appropriate for job roles, suits most hoteliers.
Recently, the VENZA team has grown aware that situations exist that demand something, … well … different. We've found that those situations typically include at least one of the following two characteristics:
• Organizations that manage hotels and other, non-hospitality work environments (i.e., offices, office buildings, retail)

• Organizations that require content localized beyond the Spanish, French, German, Chinese, and English as currently offered by VENZA
To accommodate these particular situations, VENZA customers can expand their program (Matterhorn, Denali, or Everest) to include solutions from KnowBe4 (Platinum level), including (but not limited to):
• Unlimited Phishing Security Tests
• Automated Security Awareness Program (ASAP)
• Security 'Hints & Tips'
• Training Access Levels I&II (170+ learning interventions)
• Assessments
• Phish Alert Button
• Industry Benchmarking
• Advanced Reporting
• Crypto-Ransom Guarantee
• Monthly Email Exposure Check
• Vishing Security Test
• Smart Groups
• Social Engineering Indicators (SEI)
Through this relationship, VENZA customers may enjoy the guidance from VENZA's award-winning customer success coaches along with the robust solutions that come from their VENZA program AND those found in KnowBe4 (Platinum level).