Advisory Services
Your Virtual CIO/CISO
Today, IT security professionals have never been so essential. Why?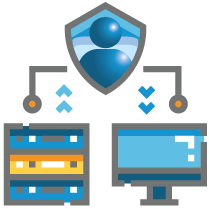 Cyberattacks aren't going away. In fact, the volume and potency of today's threat vectors are increasing.
Innovations and their required, accompanying integrations grow in both sophistication and complexity.
Workers are working remote (e.g. from home, from the road, etc.) now more than ever.
Security itself is growing more difficult. Finding effective leadership over your entire IT security apparatus is more difficult still.
Allow VENZA be your Virtual Chief Information Officer/Chief Information Security Officer (CIO/CISO). We will take the responsibility to:
Deliver on projects while leading your IT security team.
Implement security best-practices.
Communicate clearly and effectively with top leadership.
Your Virtual DPO
Reporting to executive leadership, the Data Protection Officer (DPO) is your organization's advocate for the protection of personal data. They oversee data processing activities and work to mitigate associated risks (GDPR Art. 39.2). For organizations in the hospitality industry, the following are essential qualities of a DPO: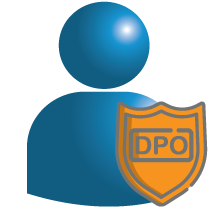 Expertise in data protection/data privacy laws and practices.
Experience in data protection program management.
Expertise in hotel data processing activities.
Experience in the complexities of modern hotel operations
Allow VENZA be your Virtual Data Protection Officer (DPO). We will take the responsibility to: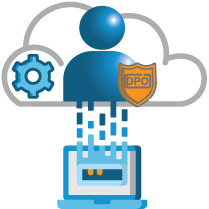 Inform, advise, and issue recommendations on processor and controller responsibilities.
Inform, advise, and issue recommendations on policies and processing agreements.
Generate data privacy regulation compliance documentation including (but not limited to):

Data Processing Operations Records.
Data Processing Agreements.
Data Subject Rights Procedures.
Legitimate Interest Assessments.
Lead Supervisory Authority Assessments.
Information Security Assessments
Meeting information security standards (e.g. PCI DSS) and uncovering operational vulnerabilities can be a challenge for any organization. The complexity grows for organizations (i.e. hotel groups) that operate across multiple systems in multiple geographical locations. Comprehensive expertise in the following is essential:
International Standards Organization (ISO) – 27001:2005.
Payment Card Industry (PCI) – DSS.
NIST Cybersecurity Framework.
NIST SP 800-53 controls.
American Institute of Certified Public Accountants (AICPA) – SSAE 16 / SOC 2.
Allow VENZA to assess your information security posture and draft your roadmap for remediation. Deliverables will include (but not be limited to):
Data flow diagrams.
Identification of security vulnerabilities (current and potential).
Drafting of control objectives.
Policies, processes, and procedures.