Onsite Security Awareness Training: Bold Innovation on a Classic Approach

Industry-leading security awareness training for hoteliers is now available in an onsite format — Pathfinder ™, a powerful enhancement to their VENZA program.  
Expert instructors will come to your property, offering a quick, easy way to certify large groups of employees in the fundamentals of data protection.
Following the in-person training session, Pathfinder enhancement subscribers gain exclusive access to a trove of reinforcement learning materials.
Pathfinder Topics
Data Protection
Introduction to the core ideas of data security.
Protecting Personal Information
Understanding and securing PII.

Protecting Payment Card Information
Fundamentals of credit card security.

Social Engineering
Identifying and defeating common threats like phishing.
How It Works

Expert Instruction
World-class teachers from VENZA will lead a group training session using our proprietary hospitality-focused curriculum.

90 Minutes
Sessions take only 1.5 hours to complete, quickly training your staff.

Training Guides
Each employee will receive a printed Pathfinder Training Guide for notetaking and supplemental instruction.

Assessment
Sessions conclude with individual assessments to verify the knowledge of your staff.
Immediate Certification
Attendees are immediately certified as trained in Security Awareness — no waiting or delays.

Reinforcements
Access our unique learning path of insights and best practices to create a culture of data protection awareness.
Why Pathfinder?
Realize the benefits of VENZA's brick-and-mortar training:
Personalized, Experience. VENZA's expert trainers directly engage your staff and answer their specific questions, providing an interactive experience. This ensures your employees get the information they need about your property's unique security policies.
Save Time & Effort. Pathfinder can quickly certify many employees. It reduces the administrative burden on your managers and is ideal for training staff with limited device access.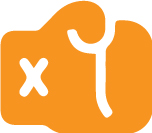 Maximize Impact. Live training ensures your staff gives their undivided attention to training and keeps them engaged and focused on the material. This creates maximum security awareness, minimizing the risk of breaches.
Cultivate a Security Culture. Access to the reinforcement materials, consisting of ever-evolving Pathfinder community insights and best practices, creates optimal applicability to current industry needs and drives retention.
Get In Touch
Ready to elevate your security? Contact Sales to see whether Pathfinder™ is a fit for you.