Fast Facts About Cybersecurity Insurance
Cybersecurity insurance is a hot topic throughout the hospitality industry. In this article, we'll review critical need-to-know information about this market.
Necessity
The severity of the cyber risk makes forgoing insurance a non-option for financially prudent businesses. According to IBM, the average cost of a data breach in 2021 was $4.24 million.
Firms are increasingly recognizing their vulnerability and demanding insurance. The number of cyber policies issued catapulted 21.3% between 2019 and 2020.
Skyrocketing Costs
Cyber insurance rates are spiking. Prices increased 133% year-over-year between December 2020 and December 2021.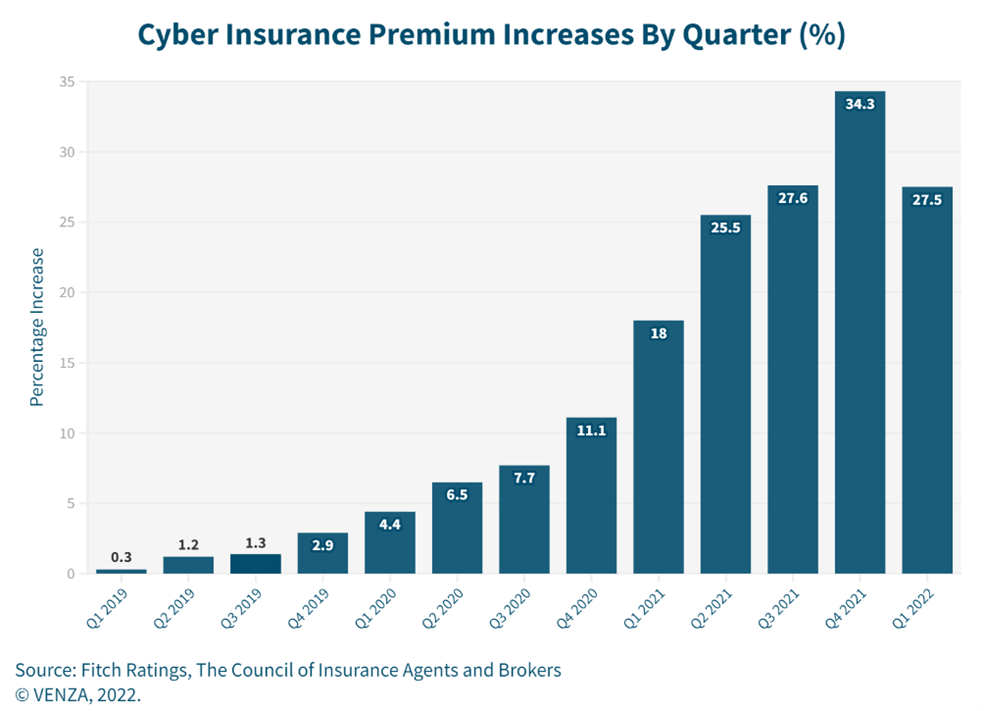 82% of insurers expect premiums to continue to rise throughout 2023 and beyond.
Growing costs are also reflected in lower coverage limits and tighter terms and exclusions.
Costs increase uniformly for all businesses, regardless of their size.
How Premiums are Priced
Overall premium increases are driven by growingcyber threats and persistent customer vulnerabilities.
Insurers increasingly rely on metrics to determine premiums. Customers with strongsecurity platforms have lower risk profiles and typically receive discounted rates.
Standards for coverage are evolving. Insurers demand requirements beyond general best practices, extending into security awareness training, response teams, and monitoring tools.
Front-end investments in information security can reduce premiums by 50% or more. Performance of security systems is the single largest determinant of premium costs.
Get Prepared
Feeling overwhelmed? Don't be. VENZA and CyberTek are here to help. Cybersecurity is complex, but in partnership with us, your company can get started in as little as one month. Get a live demonstration today by contacting our Customer Success team.
Ready to elevate your game? Contact Sales to discuss signing up for our programs or adding new solutions to your contract.
***
Take VENZA's free Phishing Test to assess gaps in your human firewall today!

Training your personnel to recognize and report phishing attempts is essential to protecting your guests and their data. Get started by determining your risk and readiness level using this free tool.
***
Want to stay informed? Subscribe to the free VENZA Echo now. You'll receive a monthly digest with the highlights of our weekly article series and important product updates and news from VENZA.