How We're Creating the Best Hospitality Workplace on Earth
How We're Creating the Best Hospitality Workplace on Earth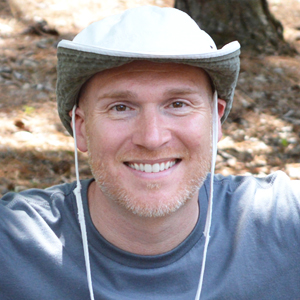 As Howard Stevenson once said, "Maintaining an effective culture is so important that it, in fact, trumps even strategy." This quote from Harvard Business School professor makes me wonder: What does it take to create the best hospitality technology company on earth to work for? At VENZA, we believe the answer lies in our core values and creating the right company culture
In a post-pandemic world, the topic of company culture is especially topical. Businesses across industries have spent the last two years shifting away from the traditional, 9 to 5 corporate framework while learning, in rapid fashion, that business can be done differently. Now, more than ever before, we realize that it's not the four walls of an office that holds a team together or makes the success of a brand possible; rather, it's the people. Specifically, it's an engaged team that finds purpose in their work, even from afar.

Let's face it, an engaged and inspired workplace culture is much more than kombucha on tap, beer in the fridge, and a flexible work-from-home arrangement. Rather, creating the best hospitality workplace on earth means creating an environment in which employees feel fulfilled and supported, working alongside a brand that actively makes a difference in their community. After all, research indicates that 94% of executives and 88% of employees believe that distinct workplace culture is important to business success, and 81% of workers feel that corporate culture is somewhat or very important in deciding whether to apply for a job.

So, let's revisit our initial question: what does the best hospitality workplace on Earth look like? At Venza, we've spent a great deal of time considering this; in fact, it is precisely this line of thinking which has informed the team we've built (and continue to build) and the culture which we have brought to life within our company.
Work With Meaning
There's a popular adage which reads, "Choose a job you love, and you will never have to work a day in your life." This, we realize, may be a bit of a pipedream. Work is still, ultimately, work. But in that same breath, work that derives meaning and purpose is far different than work that simply garners a bi-weekly paycheque. Within our company, we aim to offer the former to our employees, and it starts with reframing certain themes and interactions that exist in our professional lives — specifically, acknowledgment and responsibility.
Every Monday, when our team comes together for a staff meeting, we open the floor to everyone with an opportunity to "acknowledge" another person in the company. During these moments, our team members are encouraged to call out a core value that one of their colleagues exemplified, and how it was demonstrated. We do this to create a culture of acknowledgement and celebration, in which employees and management are actively encouraged to vocalize appreciation and admiration for those they work with. We view this to be incredibly important, and deeply validating for our team members. In fact, Dr. Andrew D. Huberman, a tenured Professor of Neurobiology and Ophthalmology at Stanford, recently spoke to the science of receiving expressions of gratitude from others, explaining that it has a significant positive effect on mental and physical health. This is precisely what we hope to achieve across our internal teams — we want our employees to feel seen, heard, and appreciated at every turn.

We also make a point to talk about accountability versus responsibility. Once hired, our employees are challenged to be accountable for key aspects of the business. We don't view our key deliverables as tasks nagging at our consciousness. Instead, they are elements of the business we feel a sense of ownership and accountability for as we move throughout our day.
A Passion for Travel and Flexibility
We are in the business of hospitality technology; travel exists at the core of our brand. With this in mind, we make a point to prioritize opportunities for travel for our team. We believe that work should not come at the expense of personal freedom. More importantly, anyone working in hospitality technology should feel empowered to pursue their own love for travel and exploration.
With this in mind, we offer our employees the opportunity to visit and work from a remote office (i.e., Netherlands, Florida, etc.). And in addition to yearly vacation days, we offer a month-long, paid sabbatical to our employees after five years of service. For a month, we encourage you to unplug and disconnect to reconnect. However you see fit — maybe it's to hike a mountain, camp out on a beach across the world with spotty Wi-Fi, or write that book you've been contemplating. Whatever it is, we want you to pursue your passions and rest, so you can return to work feeling revitalized, recharged, and excited to get back to where you left off.
The Virtual Whiteboard
Every day at VENZA, employees around the world log on to a virtual whiteboard and move their (virtual) magnet to a core value they are predominantly focused on for that day. It may seem like a small detail — in theory, it is. But our virtual whiteboard practice allows our team to "see" each other and "behold" one another as their core value while helping employees to align their daily efforts with a value-based goal.

We believe this helps to focus our work and invites more meaning to everything we are accomplishing — big or small. Moreover, our virtual whiteboard helps bind a remote workforce together and encourages cross-company connection regardless of an employee's physical location.
We've Got You Covered
There's a lot we could say about working at Venza that simply can't be summed up in an article — the big picture, "go above and beyond" culture that we've created is something we want you to see (and feel) to believe. But we also pride ourselves in offering an attractive, flexible benefits package (20 days PTO plus six days holiday pay), health care, matching 401k, etc.

We also prioritize the professional growth and development of our employees, and make a point to promote from within, whenever possible, before going to the outside when staffing new roles in the company. Every year, we also support numerous charities through health challenges and annual events, and give each employee 4 paid hours per year to go assist with a charity initiative of their choice.
At VENZA, we understand — as most industry-leading brands surely do — that you cannot attract and hold on to the best and brightest talent in any given field, without giving them every reason to stick around. With this in mind, we've dedicated our brand to offering best-in-class technology and offering the best hospitality workplace on earth. We know there are a lot of great companies out there, but we are striving to be the best not only for our customers but for our employees… and we are still just getting started.